Hearing Conservation Services
Is my company required to do hearing testing? (Links to Regulations)
OUR TESTING AND TRAINING PROCESS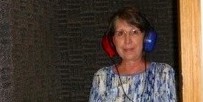 AUDI-CHECK, LLC provides on-site hearing testing and training services with a mobile van containing four state-of-the-art sound booths.  We offer flexible scheduling to cater to both small and large companies with single or multiple shifts.  Each employee will only be off the job for an average of 20 minutes.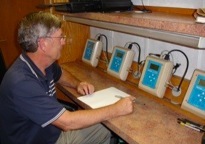 All employees walk away with a copy of their results to file with their records.  Companies are also provided with results, a comparison analysis to any available baseline tests, a list of employees whom we recommend for a medical referral, and follow up instructions for the company to handle any OSHA-mandated recordable shifts in hearing.  All testing is reviewed by a supervising audiologist.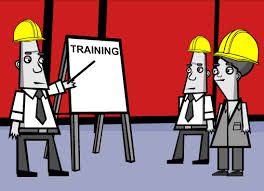 Hearing conservation training is available to be shown to small groups before the hearing tests are given, or it can be given in a large group setting.  We can show training videos of varying lengths and focuses, depending on your company's requirements.  Verbal training and post-training comprehension examinations are also an option.   Full attendance documentation will be provided with reporting.